Wireless Arduino with low power consumption
2015
Wireless Arduino
Warduxere is project to replace IQRF modules. It is designed to be compatible with arduino. The base of HW is microcontroller Atmega328 and wireless chip SI4432.
3D view
3D view of wireless low power arduino: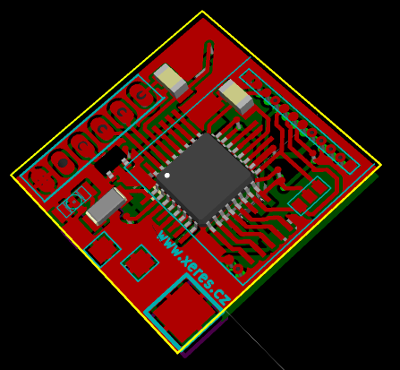 Requirements
My requirements for the device:
small&compact
extra low power - long battery powered
mesh network
low bit rate
true no licentious need
simple implementation
Source
Source code are on GitHub:
https://github.com/josefjebavy/warduxere
The PCB released as Creative Commons Attribution ShareAlike 3.0.
Warduxere (old name was Warduino) was awarded the prize in a magazine for the design of electronic journals PE-AR.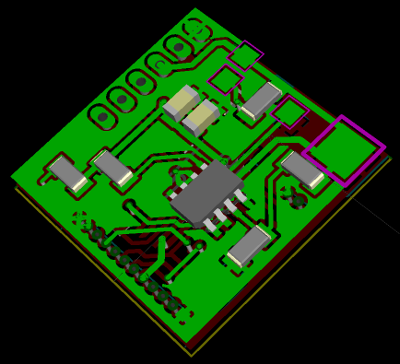 First try
For first try is only required:
Arduino
Wireless
USB serial convertor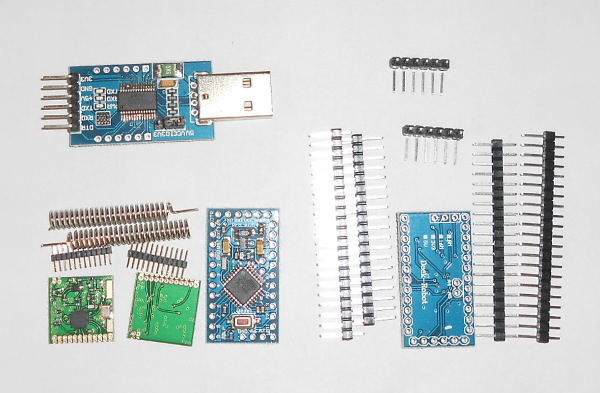 Connection
Connect with USB serial converter: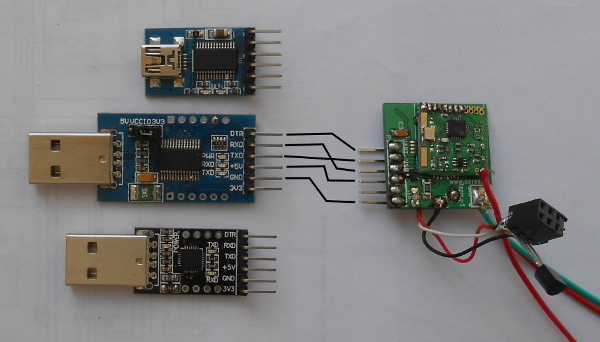 Fist prototype
bottom: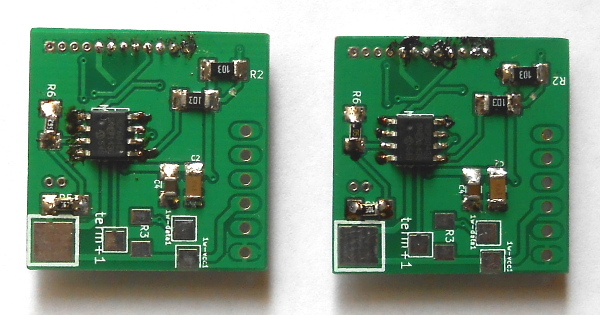 Photo from top side, CPU: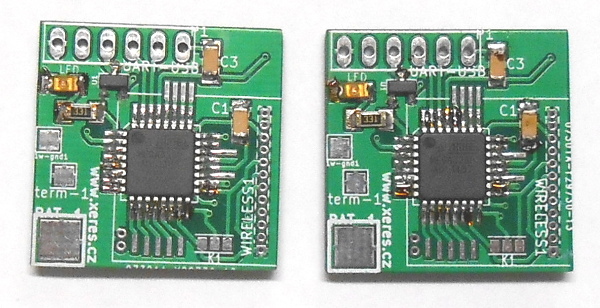 final device with wireless: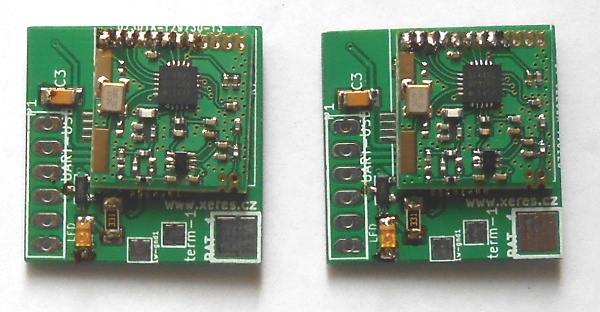 Schema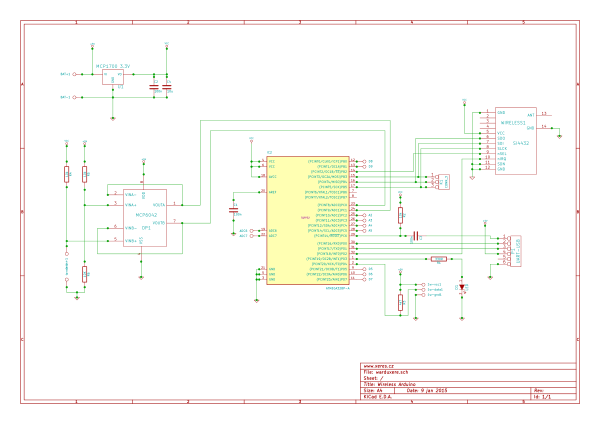 Click for download PDF file with Schema.

Specifications
Power: DC 3,4-6V
Frequency wireless communication: 433MHz
Range: up to 900 m
Consumption run mode 5 mA; broadcasting 10 mA; sleep 10uA
The dimensions is 25x25mm
Communication Interface: serial, 3.3V
Development is possible on any OS and non-x86 PC
Arduino compatible
Presentation
Here you can download a PDF file with my presentation Low Power Wireless Arduino of the event Arduino Day 2016 Prague, which took place on April 2, 2016 at Mathematics and Physics Faculty of Charles University . It is in czech language.
The series of articles with Warduxere:Realization of wireless programmable modules (in Czech language).
Instruction: How to make wireless low power Arduino
Další články o programování:
Digispark - Programujete mikrokontrolér Atmel ATtiny pomocí Arduino IDE
Jak programovat ARM procesory pomocí Arduino IDE
Wireless low power Arduino
How to make wireless low power Arduino
Zobrazení map na webové stránce
Vývoj bezdrátových zařízení s IQRF
Prestashop - programování eshopů
Programovaní pro mobilní telefon
Comparison IQRF vs Wireless Arduino
ESP8266 IoT přichází
WiFi čidlo teploty
Roulette
Jak vybrat web hosting
Lokalizace aplikací v jazyce Python
Kontakt
Pozdrav, dotaz nebo žádost o konzultaci pošlete na můj email:mail@josefjebavy.cz