Easter pommel
April 3, 2011

Easter pom pom, a classic Easter utensil and Easter decoration. Every year I wonder what the trick-or-treaters come up with for the Easter Egg Roll, even in the small towns of our country.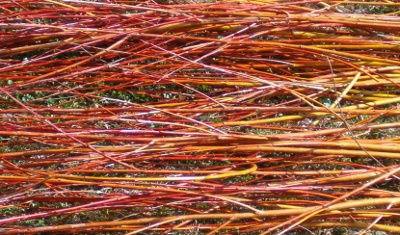 Unless trick-or-treaters and other people are making their own pom poms, which unfortunately doesn't happen much these days, they buy their own pom poms. I don't know if it's out of laziness, ignorance of knitting or because they can't get wicker. This is especially common in the larger towns, and in the biggest ones the trick-or-treaters don't even recognize the willow, even if they're lucky enough to get out into the countryside and see a willow tree.
So they usually have to buy pom poms and they buy what's available. It is common to see ugly pom poms on carol day, which are quickly and poorly knitted from four low-quality twigs. However, a real pomlazka is knitted from eight twigs and can be knitted from twelve, or a very nice one can be knitted in double from sixteen. A good quality pom pom must be knitted honestly, i.e. the knitting must be thick, carefully tightened and above all straight and even and then the resulting pom pom is straight and all the sides look like each other. Proper pom poms are then knitted from the best wicker, which is known as basketry and the variety of willow on which it grows is known as basketry willow. These willows are, of course, made into baskets, and in former times these special willows were grown for this very purpose.

The pom pom can be knitted either from the bottom or from the top. From the bottom it is less laborious, but a better result is achieved by knitting from the top, when good breeding work gives a better, more uniform appearance. (The longer the pommel, the more it is affected)
The choice wicker can also be used to make good quality yet very long pom poms, where the dense fine knitting pattern of the top of the pom pom contrasts with the handle, where the thick ends of the wicker are knitted.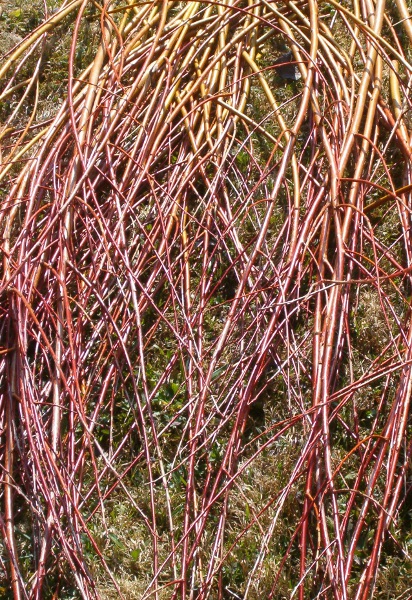 Video How to knit an Easter pom-pom
If you want to have your pom pom knitted by me, do NOT write. My job is software development and knitting pom poms is just a hobby. However, you can send me an email thanking you for this article and video tutorial.
Články na podobné téma
Bike holder for OpenMoko Neo FreeRunner
Charcoal production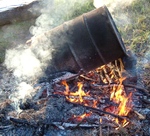 Grill production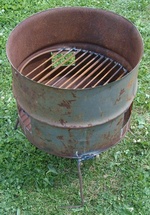 Newsletter
If you are interested in receiving occasional news by email.
You can register by filling in your email news subscription.
+