Grill production
July 10, 2004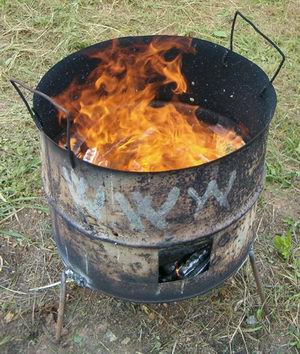 My friend and I grilled a few times, first just some pork sausage, which we washed down with beer. But then we started grilling meat marinated in beer and spices. So I figured I couldn't get by with a fire pit at the cottage and decided to do something about it.
At first I was thinking just a grill. You've got to make it thick enough or they'll fall through. the sausages or the chicken wings. Then I wanted to put the grate in a barrel, to hold the heat, and put the whole thing on the hearth, and from there it was a short step to the grill.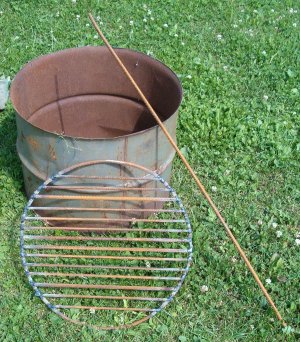 First, I cut the barrel in half with an offset spatula and used the half that had the bottom.
I bought two iron bars (8 and 6mm thick less than 4m long)at a building supply store designed for concrete. I used the thick one to make a circle, part of the crossbars for the grate. The legs for the grill are from leftovers that were in the cottage. The thin one fell all over the crossbars of the grate.
I welded the grate at home and finished the rest at the cottage. (I had to learn how to weld)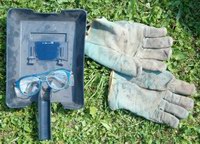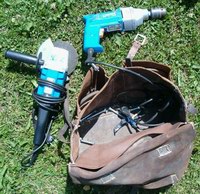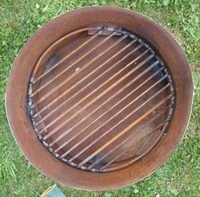 I cut three holes with a slotted spoon for the topping and bent the sheet metal up - this is the lowest level of the grill. Then I welded the legs of it carefully to the joint of the bottom and sides of the barrel, as the sheet metal alone is thin.
I drilled holes to slide in the rest of the bars-that's the next two levels of grilling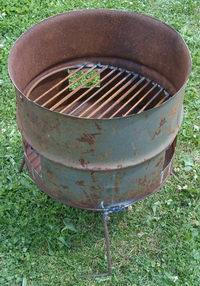 I flooded with willow wood suitable for grilling.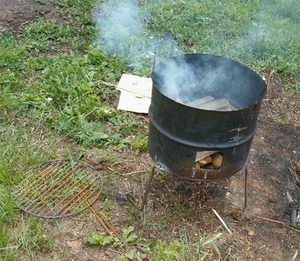 I let the wood burn and had a nice layer of coals.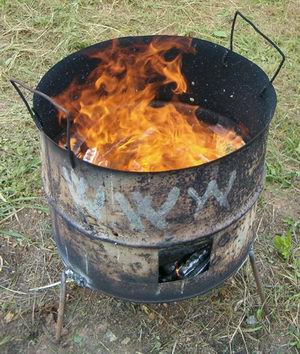 Then all you have to do is take good care of the meat.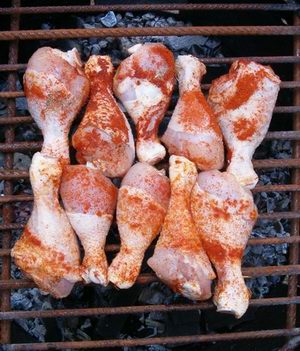 Food
What I grilled

Making charcoal
More making instructions:
Making reprobedny
Making an Amplifier
charcoal production
Bike holder for mobile phone
replacing a radiator
Making aquarium lighting
Manufacturing an internal air-driven filter
Shaver repair
Polar sporttester troubleshooting

Články na podobné téma
Easter pommel
Bike holder for OpenMoko Neo FreeRunner
Charcoal production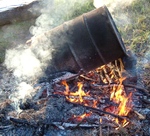 Newsletter
If you are interested in receiving occasional news by email.
You can register by filling in your email news subscription.
+