Review of QCY T1C wireless headphones and O2 subs
September 27, 2022
When O2 did a Christmas promotion: wireless headphones for customers for 299kč, many reviews arose... Reviews without long-term user testing. And reviews designed to drive ratings, or often reviews ridiculing the product. However, I was pleasantly surprised by the headphones. In this article, you'll learn the long-term experience and a comparison with another type of wireless headphones...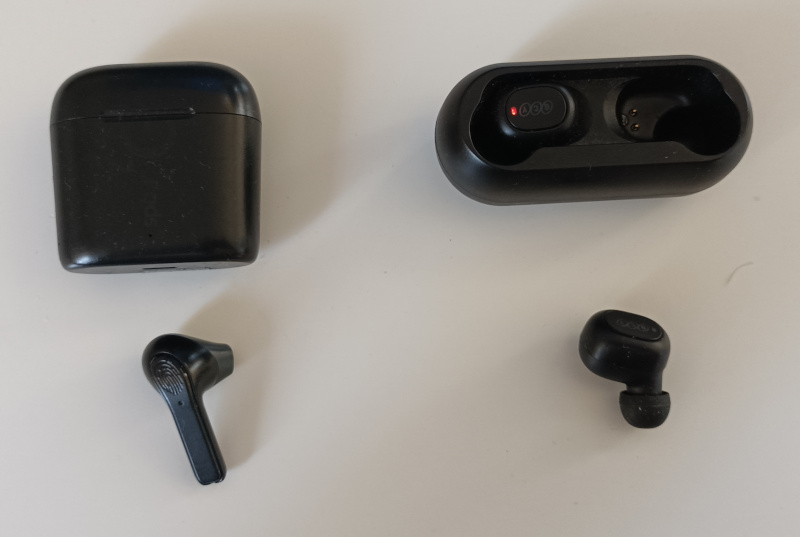 It's good to have things to compare things to...
In one YouTube review they recommended the QCY T1C headphones. So I was curious and got them, and that's what I'm going to compare the O2 Pods to.
Headphones
I purchased the headphones in a similar house in winter/spring 2022
QCY T1C - 295kč
O2 Pods - 299kč
I tested the O2 Pods headphones daily for 3/4 of a year. So I can evaluate their actual practical daily use and whether they last.
QCY T1C
The QCY T1C headphones have been recommended with the claim that they are superior in every way. My experience is as follows:
The new headphones did not work I had to advertise them.
The headphones mysteriously disconnected.
Headphones have less range.
The physical button control is annoying - you have to push on your ear.
Headphones have a giant box that is open - not convenient to wear.
The headphones are hard to take out of the box and can't be removed even with a quick swipe.
The sound is louder.
Sound balance poor. Those who listen to techno will find it ok.
The headphones fall out of the ears(I tried changing the size of the rubber on the earbuds).
The old school USB micro connector.
Even leaving aside the bad first impression, in short, the QCY T1C headphones were a disappointment in every way and I consider their purchase a waste of money, because they are very impractical to use.
O2 Pods
The headphones fit well in the ear.
Headphones do not fall out.
Convenient sealed rechargeable case that can be carried in your pocket or backpack.
Holds in the case while conveniently removable
Touch control button - softer on the ear
USB C connector
The headphones and their case have withstood my long challenging stay in the Canary Islands which, for example, my phone took a lot.
Too bad I didn't buy another set of O2 Pods wireless headphones right away.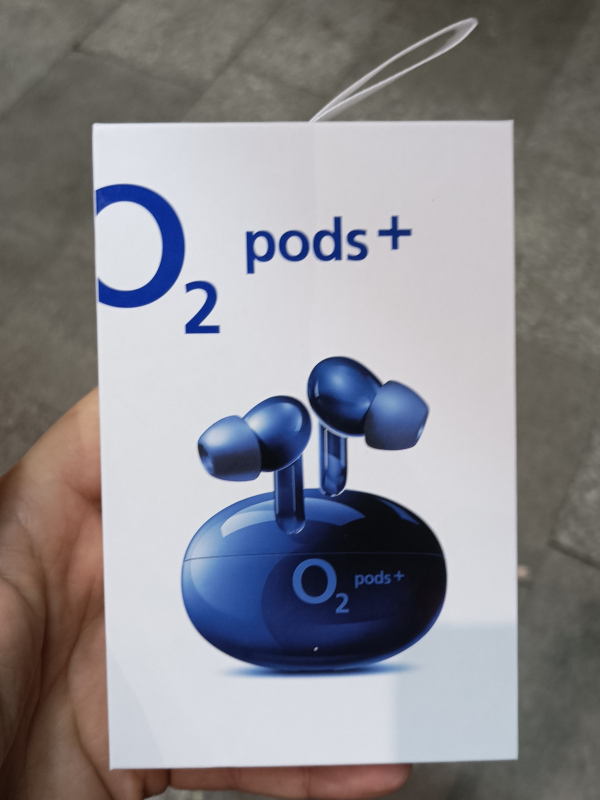 O2 Pods
For Christmas 2023, O2 Telefonica has launched another wireless headphones named O2 pods+ priced at less than 500kč. I didn't give up and decided to get them and try them out.
What are the O2 pods+ wireless headphones?
The new version of the headphones has an extra noise cancellation feature. Which is a plus.
The sound is worse. It's a classic situation where headphones are purposely made for techies, so the bass is accentuated and the peaks are suppressed. But yes techies will find the sound good.
The headphone box is good to use, but the previous one was better. The previous headphones held in the ears better. The new version is significantly more expensive.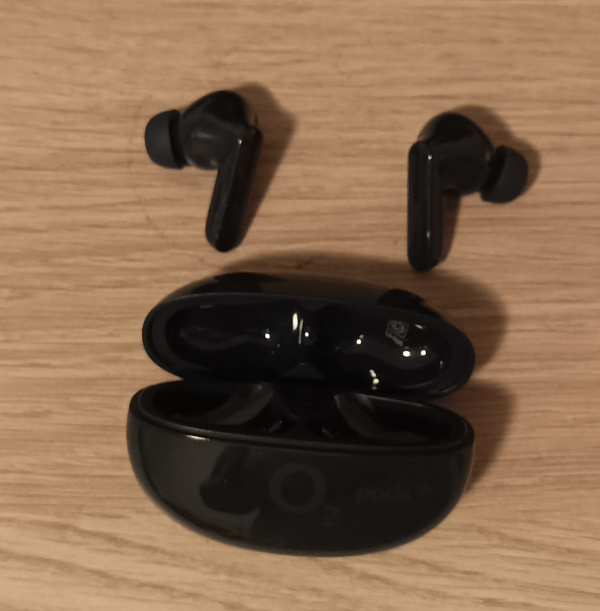 I generally prefer to use the old version. I also use the new version of the headphones, but I prefer to use them only in traffic or when cooking to suppress ambient noise.
Sound quality
If someone demands good sound quality, he should get big headphones. However, the ideal is to have proper reprobeds for quality music listening. However, these will be hard to carry around.
Benefits of wireless headphones
Wireless headphones allow me excellent freedom in listening to sound. I can have my phone laid down somewhere and listen to a podcast while I cook. They're handy for talking on the phone with customers or video calls. You can connect the headset to both your phone and laptop. Of course, it's essential for making phone calls or listening to music when you don't want to disturb your surroundings.
You can simply use such headphones for work and play or rest.
Články na podobné téma
Newsletter
If you are interested in receiving occasional news by email.
You can register by filling in your email news subscription.
+