Nomadism in Wroclaw
August 26, 2022
I spent the winter in Las Palmas on the Canary Islands. The return trip was pleasant through the city of Vienna, but as soon as I got home I was overwhelmed by boredom and monotony. The concept of nomadic work in the Canary Islands worked extremely well for me and so without even starting the vacation time right away I decided to go somewhere again. The choice fell on the city of Wroclaw in Poland. How I rate the city of Wroclaw and what interesting things I experienced there you can find out in this article.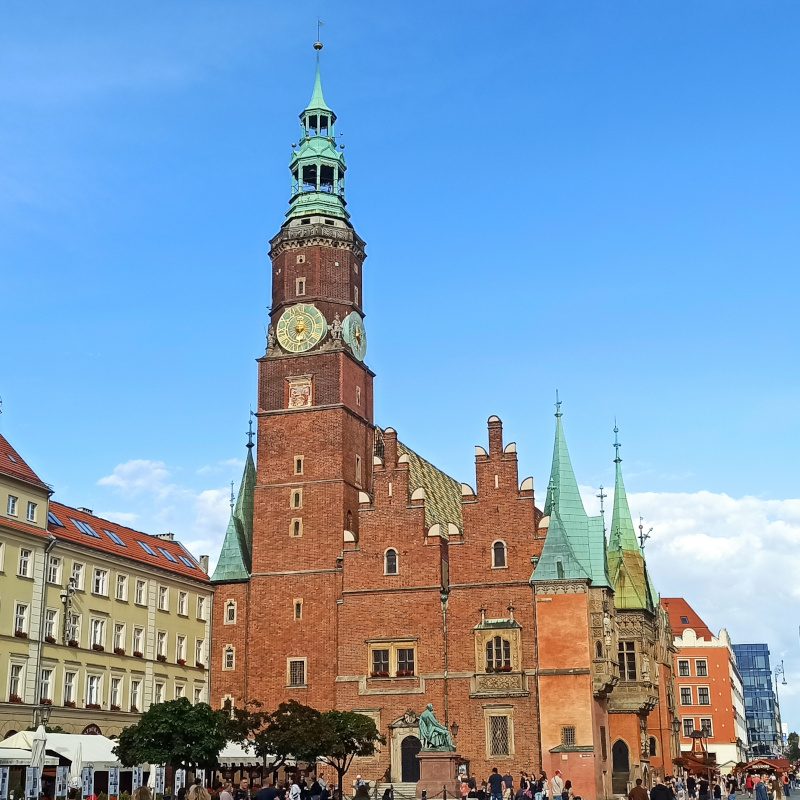 Here is a previous article how I spent the winter in Las Palmas.
I had originally planned to travel as I did last year, i.e. have a tent holiday. See summary of 2021. I was planning to go somewhere east, but due to the situation I started thinking about Poland and gradually working my way through Poland to the sea.
However, the travel itself is demanding in terms of organisation and in conjunction with cycling and physicality. It is very demanding to travel in a long-term way. Moreover, camping is hard to combine with work and I like to work as IT consultant, software developer and server administrator.
So camping is a way to conveniently combine work and travel together. I can get to know a new place and different people that way. From bad weather to work and nice weather to work only in the morning and spend the rest de outdoors by water or bike. And I know that in the evening I'll be back in the back of a nice looking apartment.
And to get somewhere as quickly and easily as possible I chose the city of Wroclaw. In Czech-Slovak, it's called Wroclaw.
Why did I choose Wroclaw? Wroclaw is close, it is neither a small nor an overgrown city. And as it soon turned out and you will find out below, it was a good choice beyond expectations.
Transport
The advantage within Europe is that you can use a car. So just as if I was going camping I packed my stuff in the car plus an extra monitor and with all the essentials I needed and plenty of clothes I set off comfortably. As the weather was nice I set off a day early and so spent the first day cycling and sleeping in a tent at night. Tenting is the perfect way to flexibly deal with overnight stays if you're not moving in a big city.
There were very good roads throughout Poland. The worst part of the route was when crossing the border.
Thanks to that, I took my bike and cycling jersey with me!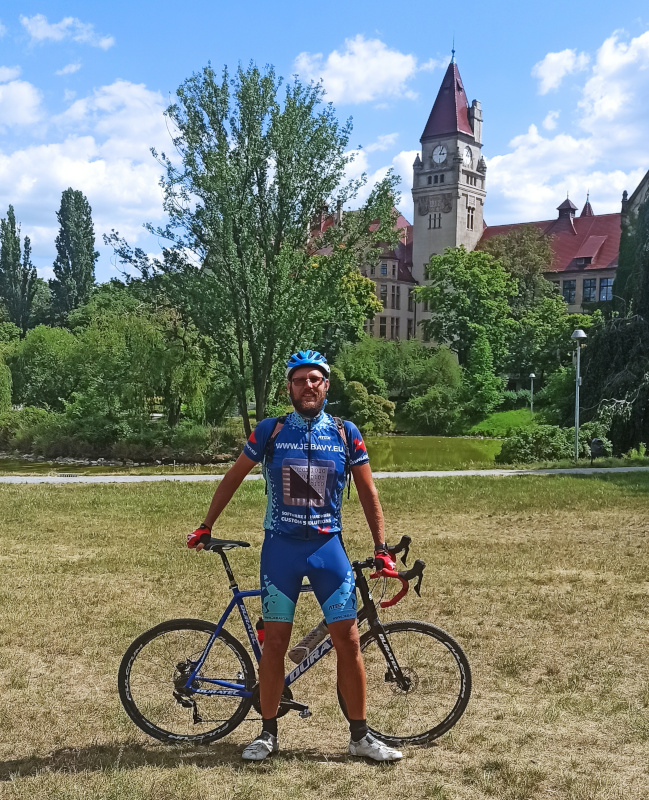 City of Wroclaw
The city of Wroclaw has about 638 thousand inhabitants, which is almost twice as many as Brno or LasPalmas. The city is located around the Oder River and lies on a flat plain. The city has a good infrastructure and a historical centre where it lives. There are many students, i.e. young people and companies in the city. So it has the advantages of a giant city, but with the advantages of design location and maintaining the quality of life of a larger city such as Hradec Kralove. So overall I had the impression of living in Hradec Kralove but with the advantages of a large population like Prague.
There are many parks in the city, well designed bike paths everywhere. The city centre is alive with local social life.
Accommodation
As is my habit, I search for accommodation via AirBnb. This modern platform makes it much easier to look for housing when travelling.
It was essential for me to choose something with a solid desk. And to have a separate room so I could have peace of mind to work and sleep. I chose a place that even in real life was very nice and well equipped and a very accommodating owner. Not like one unpleasant experience of living in Las Palmas. The owner even bought me a better chair.
My workplace in Wroclaw. In the picture you can see the Thinkpad X1 carbon laptop on a stand, an external monitor, a vertical mouse and a split keyboard. All for maximum work ergonomics.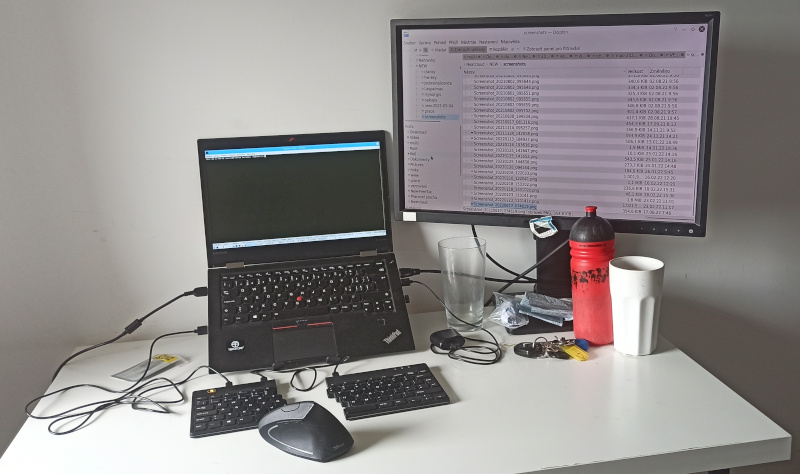 Bathing
There are not many places to swim in Wroclaw. Moreover, swimming in the river is forbidden. There is a natural paid swimming pool in the city or you can go to the river a little outside the city. The river is called Odra.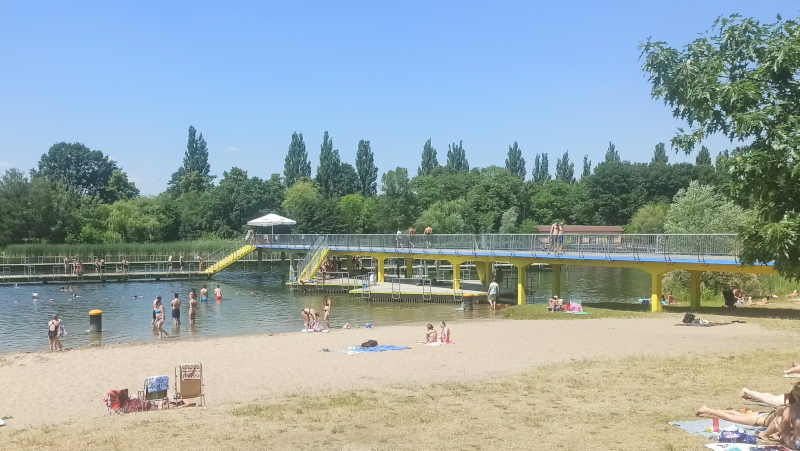 Cycling
The city is flat and consistently built for people, including cyclists. There are park benches, pedestrian zones and cycle stands. All built to be uncluttered and easy to use.
Thus, in all my time in Wroclaw I never had a thought of taking public transport and I didn't even use a car.
I've been cycling around town and typically go out of town on the weekend. Here's a screenshot of how I got around Wroclaw by bike, on foot and on a longboard.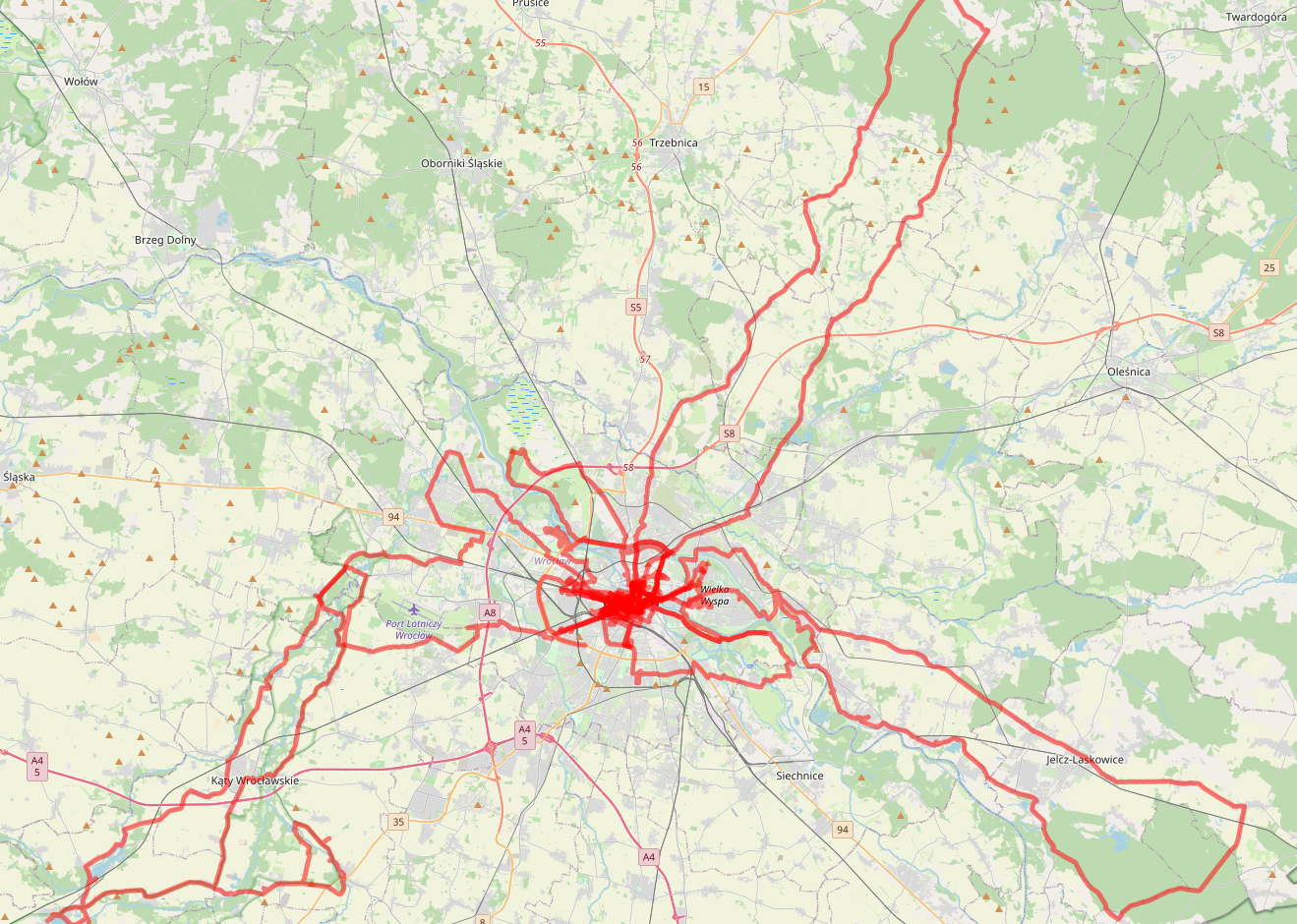 List of my GPS logs of routes in Wroclaw and surroundings.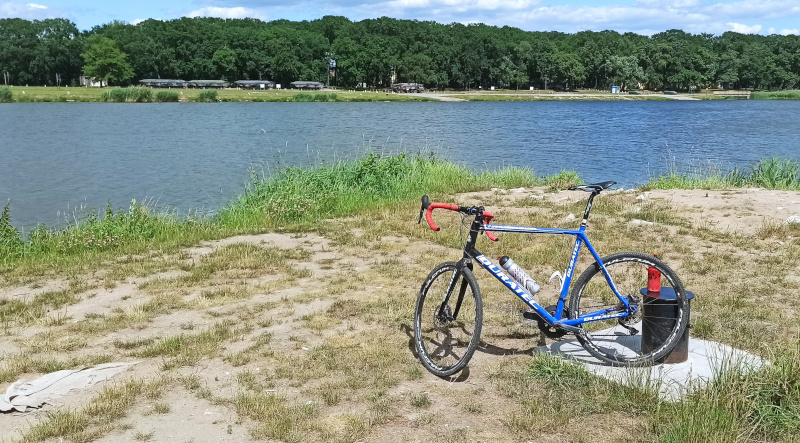 Workout
As it is customary nowadays in every city you can find a workout playground, where you can work out or meet other people, typically locals, who can give you advice on local life.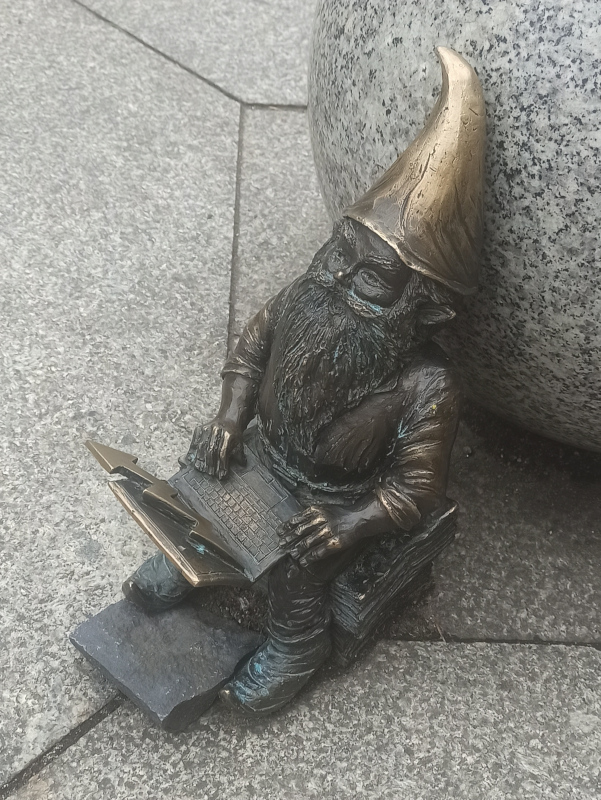 Meetups
Wroclaw is bigger in size than Brno. Wroclaw has 638 thousand inhabitants. So there are also professional technical meeetups. I have attended three meetups:
Rust
Embedded
Ryanair Labs
Regeneration
Unfortunately I didn't get a masseur, but given the length of my stay and the busy schedule, I didn't mind.
However, what one can do to regenerate oneself is: enough regular sleep, good quality diet, no alcohol and stretching. I therefore went to the park almost every morning to do some stretching, which becomes a series of specially selected stretching and strengthening exercises, some of which come from yin yoga.
Food
A supply of cottage cheese in the fridge is a staple for me.
As is my custom, I cooked my own food to ensure a good, nutritious diet without complications. The apartment had a very well equipped kitchen so cooking there was a pleasure.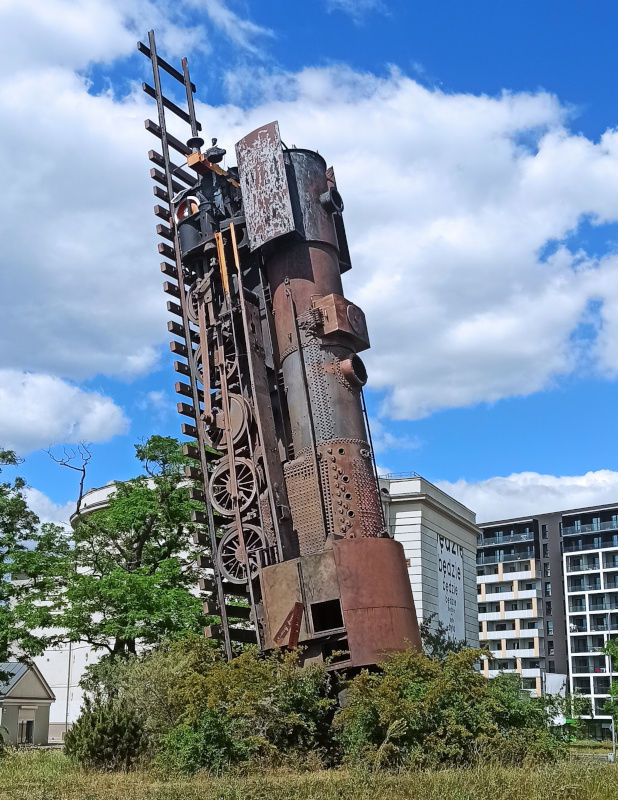 Women
One of the main areas that I'm working on now is that I'm leveling up my skills in the area of relationships, primarily romantic-asexual ones with women.
Where to meet women? I avoid alcoholic women, so I typically meet women outdoors in park squares or they text me through dating apps.
On the very first night I met a few people, women and men. And got first contact with one girl.... And had a first date the very first week.
I stopped counting the number of women I approached . The number of contacts made was about 49.
The important thing for me is that the woman is able to communicate. Everyone will then be interested in some concrete results, i.e. the dates completed.
Over a period of 2.5 weeks, I went on 8 dates. I even had two dates in a row once. But organizationally and time-wise, it doesn't strike me as a reasonable option. However, you have to try everything.
I didn't have time for a few dates and didn't manage to do anything with some of them because I was leaving afterwards. Some of them texted me afterwards.
The ideal would be to have one date a day and have a fixed block of time in my diary for it. But the arrangement and reliability is not up to the standard I'm used to. But even non-communication is a way to communicate :D.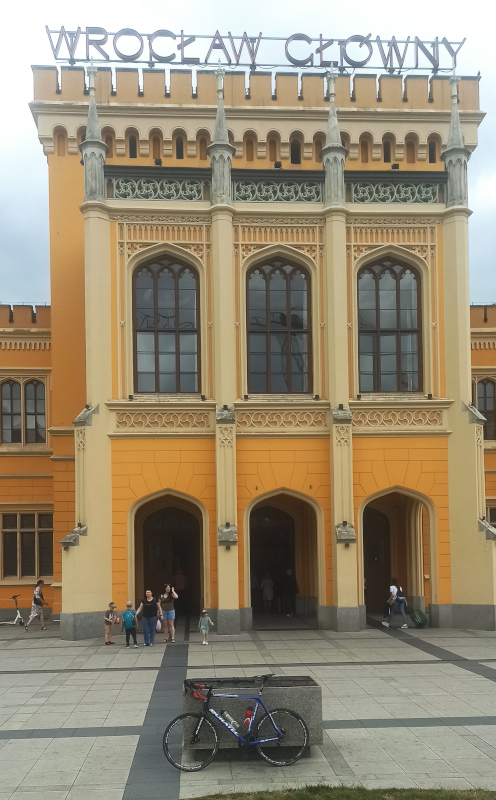 A few years ago I decided to avoid bad people and so I meet quality people except for the exceptions. Likewise, most of the mowings I have attended have been good or very pleasant.
However, there are always atypical stories and they are the ones that make other people laugh.
Russia is looking for supporters
I met a Russian woman. It was obvious that she presented herself with photos that were significantly younger. This woman was trying to have an interview style discussion, complaining about Wroclaw and it being a student city. She was relatively cold and distant. At one point she announced "everyone is probably looking for something different" and then got up and left.
Date Night
I arranged a date with a lady who announced during the date that she was a lesbian. I don't know if it was a woman test, but I still didn't like her that much or find her likable in a longer encounter.
Street Date
I've been on two dates, straight off the street. I mean, I picked up a lady on the street and we went to sit down for a drink and talk.
I went to a few places with one such lady. She was pretty and obviously craved intimate companionship, but she was kind of unstable and depressed. The situation of me treating someone's mind for one night didn't appeal to me. So I just kept the situation lukewarm, and eventually, late in the evening, she disappeared without saying goodbye. Which confirmed my idea of an unreliable person.
Články na podobné téma
Travel: camping and nomadism
Nomadism in Las Palmas
Payments in foreign currencies when travelling and online
How to start travelling. Where to get time and money?

Newsletter
If you are interested in receiving occasional news by email.
You can register by filling in your email news subscription.
+